We are a full-service yoga studio, offering a wide variety of classes for every yogi, from challenging vinyasa classes to a meditative yin experience to our specialty Vin-Yin combination classes. Check out our class schedule:

Taking care of our bodies and minds has too often become about looking good in spandex or jumping into the latest fitness or diet craze. Yoga is a way to take back our bodies and minds. It's an ancient practice that brings together physical fitness and mental wellbeing—the yoking of the body and mind together. If you haven't felt at home in a gym, studio, or fitness routine, you just haven't found the right place.
At Mountain Pose Yoga. We believe in fitness and mindfulness for the entire person. We are focused on building a studio that is a community of practice for students to discover what's important for their individual needs and wellbeing. No matter your age, or fitness level, flexibility, or previous experience, yoga is right for you. Every single person can benefit from a regular yoga practice—yoga is for every body. We hope to see you soon!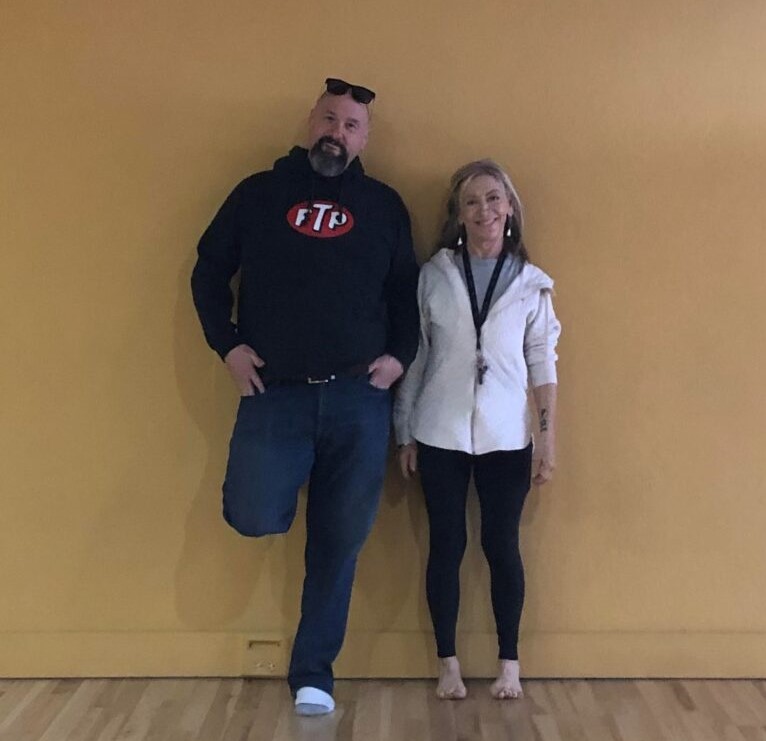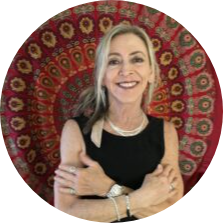 Nancy Wise
Instructor / Co-Founder / Owner
Nancy took her first teacher training in Anusara Yoga in 2003, and the depth and breath of her practice has only grown over 20+ years as an active teacher. A stickler for alignment, Nancy has grown more intuitive in understanding the whole person, based on how her students practice yoga. Although she honors the yoga tradition, she is open to new poses, ideas, and the ever-changing needs of her students.
Personally, Nancy loves to teach because of a sense of community the peace yoga brings. Nancy is vivacious and energetic, and yoga is the greatest high. Her classes are energetic, upbeat, and nonstop fun, and her greatest goal for Mountain Pose Yoga is to create and nurture a community of practice where everyone feels welcome.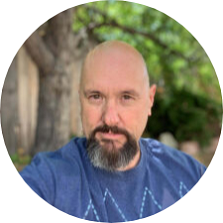 Edwin Lyngar
Instructor / Co-Founder / Owner
Like so many yoginis, Ed started his yoga journey in search of fitness, seeking relief for a lifetime of physical ailments, weight struggles, and chronic illnesses. Yoga profoundly changed his body, but after practicing for several years, he found the practice also impacted his attitude and emotions in even more unexpected ways. He believes it will take the rest of his life to explore and unpack what yoga can do for your soul. A longtime skeptic, Ed has learned to embrace the magic of yoga, especially when done consistently, and he is interested in exploring this ancient, often misunderstood practice with others.
Ed completed his 200-hour teaching certificate at Yoga Loka in summer of 2020.

Our studio is large, warm, friendly and easy to find. We are at 3677 Kings Row, at North McCarran and Kings Row. Formerly Now Yoga.