The 200-hour teacher training at Mountain Pose Yoga covers all basic aspects of teaching yoga with special emphasis on the Vinyasa / Yin combination classes, offered at the studio. The 200-hour course covers physical postures, teaching techniques, philosophy and history of yoga, and a basic introduction to Hatha, Ashtanga, Vinyasa and Yin, along with the required study areas for certification by the Yoga Alliance.
Yoga Teacher Training: 200 Hour Course
We are delighted to announce our first teacher training starting on Tuesday Sept. 13. Classes will run 3-hours most Tuesdays and Sundays from noon until 4 pm. Classes will end on or about March 21. 
Click here to book now or call 775-741-1004 for help signing up
The teaching philosophy of Mountain Pose Yoga starts with the student-centered classroom, meaning that yoga instructors are guides helping students to finding their best yoga selves. Even as we focus on postures, history, culture, and the many important areas of yoga teaching, Mountain Pose Yoga remains committed to the foundational aspect of all yoga, the breath. Many yoginis opt to take teacher training to deepen their practices, even if they don't plan to teach yoga afterwards. Learning to teach yoga, through history, study, and practice is a great way to deepen your own practice, even if you have no desire to teach.
At all points in instructor development of this course, teachers will be continually brough back to how their practice can help influence and guide their fellow students. We are all on a yoga journey, and no one completes the trip until our bodies cease to function. This course gives would-be teachers a long, guided examination and refinement of their individual practices, helping our instructors also discover and elaborate their own yoga philosophies along the way.
Inaugural 200-hour instructor class details:
Class dates / length: Expected start date Tuesday, Sept. 13, 2022. The course runs until late March. We will have weeks off for holidays. The class meets 3 hours every Tuesday 5:30-8:30 pm and every Sunday from noon until 4 pm.
Click here  to book now or call  775-741-1004   for help signing up
Teacher training is a 200 hour certification, and the price reflects the nature of this deep dive into yoga. As part of the fee, students will also be given an unlimited membership to Mountain Pose Yoga and can attend any and all classes at the studio. This is an almost $500 value itself. Pricing follows.
Fully Paid by Sept. 10 – $2,950
For those unable to pay in advance, Mountain Pose offers a payment plan for an additional fee. Contact the studio for details (link to email [email protected])
Classes can and do fill. We have a limited capacity due to space, instructor guidelines. To reserve your spot check our pricing page and select teacher training. Call anytime if you have questions – (775) 741-1004.
Nancy Wise: Lead Instructor, co-owner Mountain Pose Yoga.
Nancy took her first teacher training in Anusara Yoga in 2003, and the depth and breath of her practice has only grown over 20+ years as an active teacher. A stickler for alignment, Nancy has grown more intuitive in understanding the whole person, based on how her students practice yoga. Although she honors the yoga tradition, she is open to new poses, ideas, and the ever-changing needs of her students.
Nancy has taken countless seminars and given even more in her more than 20-year career as a yoga teacher. She has been the heart of the yoga community at her studio, far before she owned it, creating a longstanding community of fellow yoga travelers while Mountain Pose Yoga was operated as "Now Yoga" under previous ownership. As the co-owner of Mountain Pose Yoga, she is the spiritual guiding light and yoga guru for her community.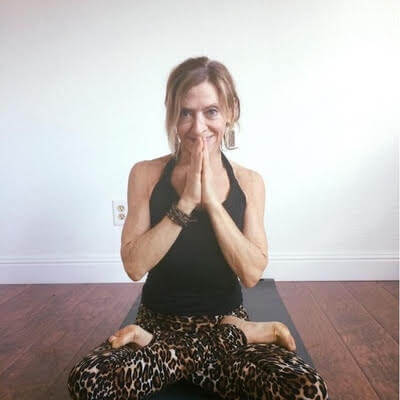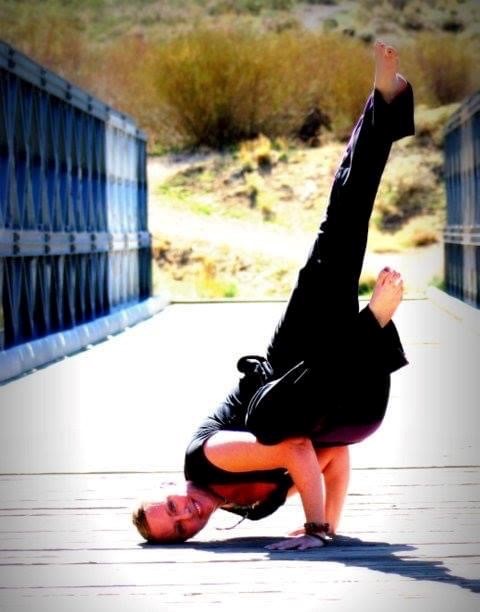 Corey Jones is a Yoga Alliance 500 E-RYT. She did her first yoga teacher training with Dennis Eagan in Davis, CA in 2009. Dennis's teaching is rooted in the Iyengar tradition and focuses on alignment. The experience helped her to connect to her breath and ease the pain of being hyper-flexible.
Doug Swenson taught her 500-hour teacher training in South Lake Tahoe. She has taught at many places in the Reno area, teaching all ages, including children and seniors. Her intuition guides her classes based on what she feels is needed by the students. Her day job is as a school teacher. On the weekends, she camps with her two large dogs.